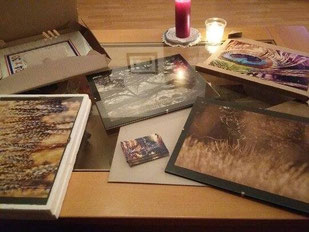 Hi guys! I just want to draw your attention to an art exhibition I'm taking part in. A large number of drawings and paintings by different artists and a selection of my favorite photographs are displayed. Every artwork is on sale. The exhibition is organised by Point Info Jeunes and takes place at their headquarters:
10, rue du Commerce
L- 4067 Esch-sur-Alzette
The exhibition runs from Mondays to Fridays (11:00 - 17:00) until August 2016. Everybody is welcome to visit and have a look at the beautiful artworks. Entry is FREE so don't be shy, my fellow exhibitors and me would be more than happy if you'd come along and visit the exhibition!
---
Vernissage
The opening took place on the 25th of February 2016 and was a big success! Unfortunately I couldn't attend as I was in London at that time.
---
---