Horses have played a very important role for me during the past twelve months. Not only because I had to take care of fifteen different horses and ponies where I worked but also because they offered me many exciting experiences and a large number of fantastic photo opportunities.

---
The Favourites
First of all, I want to write about the horses I took care of nearly every day for almost one year.

They include Irish Tinker, Haflinger and a number of ponies. Every single of these horses has its very own and individual character which made it so interesting to work with them as it was always a completely new and different challenge.
These horses quickly grew on me, especially Viva (the mare you can see on the bigger picture), and they are one of the few things that I really miss now that I moved to London.
I'm already looking forward to see them again when I'm back in Luxembourg :)

---
Equitana
The world's biggest equestrian sports fair took place during March in Essen, Germany. The highlight was the Hop Top Show Amirando where the performers showed the most amazing acts with their horses.

It was quite a challenge to photograph this spectacle because of the low amount of light in the arena. However, I really like the photos I took there, especially the ones of the white horse on the left and on the last photo on the right. I think that these are my favourites of the many pictures I made during the show. More pictures can be seen by clicking on the following link:

---
Echternach
During the last weekend of May, there was a historical horse-drawn carriage event that took place in Echternach, Luxembourg.

On Saturday I took photos of the horses, carriages, drivers and passengers. The participants, including me, wore clothes that were as old as the carriages which gave the whole event a very special atmosphere.

On Sunday I  drove a carriage by myself since I got the licence to drive a horse-drawn carriage in April. Therefore I unfortunately couldn't take any photos but it was an unforgettable experience :)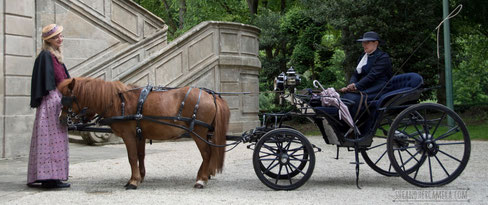 ---
Show Jumping
Since I had to run a booth for my work I spent the whole four days at the Jumping Weiswampach. This gave me a lot of time to take photos of the event. I took so many photos that I didn't manage to edit them all therefore I only edited and uploaded the ones that I think are the best. It was the first time that I took photos of a show jumping event but I think they turned out really well.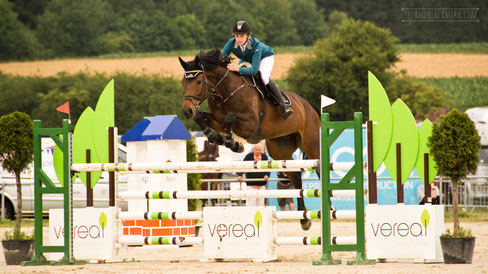 ---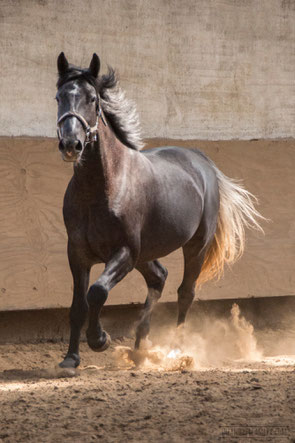 Working during Holiday
Going on Holiday during Work
My boss kindly sent me and my workmate to a horse riding stable in Germany for a week in August. Regardless that this was meant for us to go on vacation, we started to help mucking out the stables and taking care of the horses. At the end of the week we nearly did everything on our own.
We had a nice stay and I absolutely loved to work with other horses than the ones I was used to at home. However, I was really happy to see 'my' horses again when I came back home.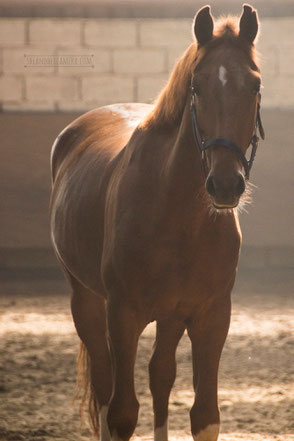 ---
Touraine
I took part as a groom (the one who takes care of the horses and helps the driver) on a puzzle hunt in the area of Tours, France. Actually it was just about answering questions and enjoying the beautiful landscapes, the old buildings and the majestic castles I saw during the trip. It was a little challenging to take the photos while sitting on an ancient carriage but I think the results are quite good. To see more photos I took during this relaxing weekend in August follow this link:

---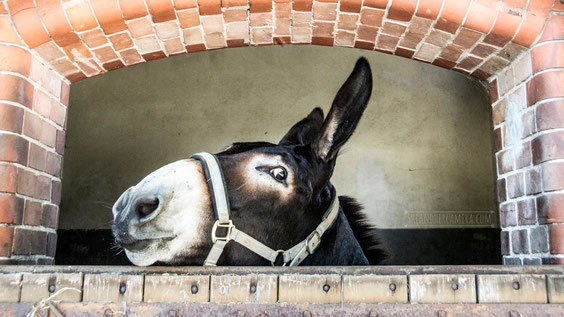 CIAT
This well known carriage event in Celle, Germany took place on the last weekend of August. I once more took part as a groom and my job was to take care of the only two donkeys that participated in this competition. One of them can be seen on the photo on the top of this text.
I managed to take a few photos on Saturday since we were the last participants which gave me some time to see the other carriages.

On Sunday morning however I had to attend a round trip to Celle and it was impossible to take any photos. When we came back we realised that one of the donkeys went lame. We decided not to attend the second presentation and the obstacle driving course which took place in the afternoon. Of course this was a shame but at least it allowed me to take photos of the other participants.

On the whole it was a wonderful and unique experience. More photos can be found by clicking on the following link:

---
This blog post is dedicated to all the horses, ponies and donkeys I could take care of and which filled me with so much joy. Furthermore it is dedicated to all the great people I met during this time and which were mostly related to the horses or the events I participated in. This time has offered me so many amazing experiences and I will always keep it in good memory.

---