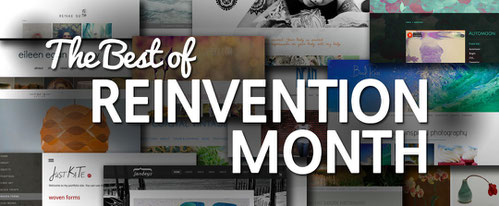 Some of you may have noticed that sheandhercamera.com's design has changed. As some of you know I used Jimdo.com, a website builder, to create this page. Well, Jimdo released many new templates during summer and they started their Best of Reinvention Month Contest in order to motivate people to use the new templates and to reinvent their Jimdo-page.
I was happy with my website the way it was and first didn't want to completely redesign my website just to participate in that contest. You have to know that this costs much time and is a lot of work. But then I saw what the grand prize was: a GoPro HERO 3+. The opportunity to win such a camera deinitely motivated me to participate. I spent several hours updating my website to one of the brand new templates and entered the competition the very next day.
Today I learned that I'm the winner of Jimdo's Best of Reinvention Month Contest. I think I don't need to say that this made me enormously happy. The Jimdo team said the following about my website:

---
"Oozing with personality, Monique's site utilizes playful fonts, beautiful photographs and a strong structure. We also loved her use of color and her photo galleries. Little details like her subtle yet fun favicon put her over the top."

---
I can't wait to hold that GoPro in my hands and to try it out! I'm sure it will become very useful for my photography and it will allow me to take great pictures. Check out the other fantastic websites who participated in the competition over here!

Thank you very much Jimdo guys! You made my day! 

---
Update:
Sat 08 Nov

The GoPro arrived yesterday together with a keychain, a lanyard and several, different pin buttons.
Unfortunately I hadn't the time to take some videos and photos which are good enough to show you.
I'll add the first results of testing the camera soon, I promise ;)

---